What tools do you need to bring to a DataDive? The next DataKind UK DataDive is taking place in two weeks time in London. I took part in one of the previous DataDives and I would highly recommend the experience for anyone with data science or analytical skills who wants to help charities use their data.
The DataDives take place over the course of a weekend and in that time you have to decide on a charity to work with, understand their data and goals, perform your analysis and present your results in a usable form. That's a lot to get through in just over two days so it's very important to be able to get up and running quickly with the analysis. I thought it might be useful to list the software and tools that I will be packing in my DataDive toolbelt this time around.
Caveat: All of these are personal preferences and there are many other choices I could have made. I have a Mac, so these choices are also somewhat OSX specific. Feel free to list the contents of your own toolbelt in the comments!
Base system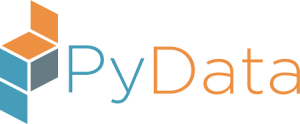 Data Manipulation
Visualisation
Web applications