PyData London 2014
By Ian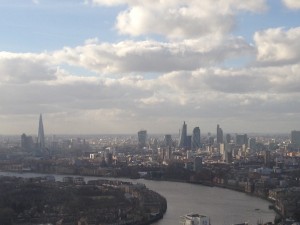 View of London from Level 39, the venue for PyData in Canary Wharf
Last weekend the first European PyData event took place in London's Canary Wharf.
Having been really impressed with the last conference in New York in November, I was really looking forward to having PyData closer to home.
With lots of great talks on subjects from Machine Learning to Pharmaceutical drug discovery, the weekend did not disappoint. Ian Ozsvald has written up a good description of all the different activities.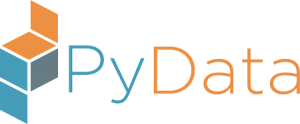 Below I have included the materials from my talk on Massively Parallel Processing with Procedural Python. Due to an unfortunate laptop crash I didn't get to go through all the slides, but some of the missing material was covered by my colleague Srivatsan Ramanujan and I in New York.
The IPython notebook I used to demonstrate some simple examples is available on Github and can also be viewed using nbviewer. The slides embedded here are also on Slideshare:
In addition I thought it would be useful to try to collect as many of the tweets from over the weekend as possible. These are available on Storify. There's no guarantee I've found everything but hopefully there will be some value in having links to some of the slides and other materials people mentioned during their talks.
Update 26/04/2014:
The videos from the PyData London conference are now available including my talk below. With the success of the event a new monthly PyData London meetup has also now been started.