So, after nearly 7 years, my time with Pivotal has come to an end. It's been a great journey, and I've had the opportunity to work with some great people in all different parts of the business across the world.
Thank you to everyone in and around Pivotal that made it so special!
Pivotal has now become part of VMware Tanzu, and I wish everyone continuing the best of luck & success in the future, and I hope you can continue demonstrating the excellence, honesty, and above all kindness that was a key part of Pivotal.
During my time at Pivotal I've worked as a data scientist, as a machine learning engineer in a balanced product team, as the leader of an agile software consulting office, and as engineering director for the Dublin R&D team.
I'm very proud of all that work, and I hold dear all the lessons I've learned over the years.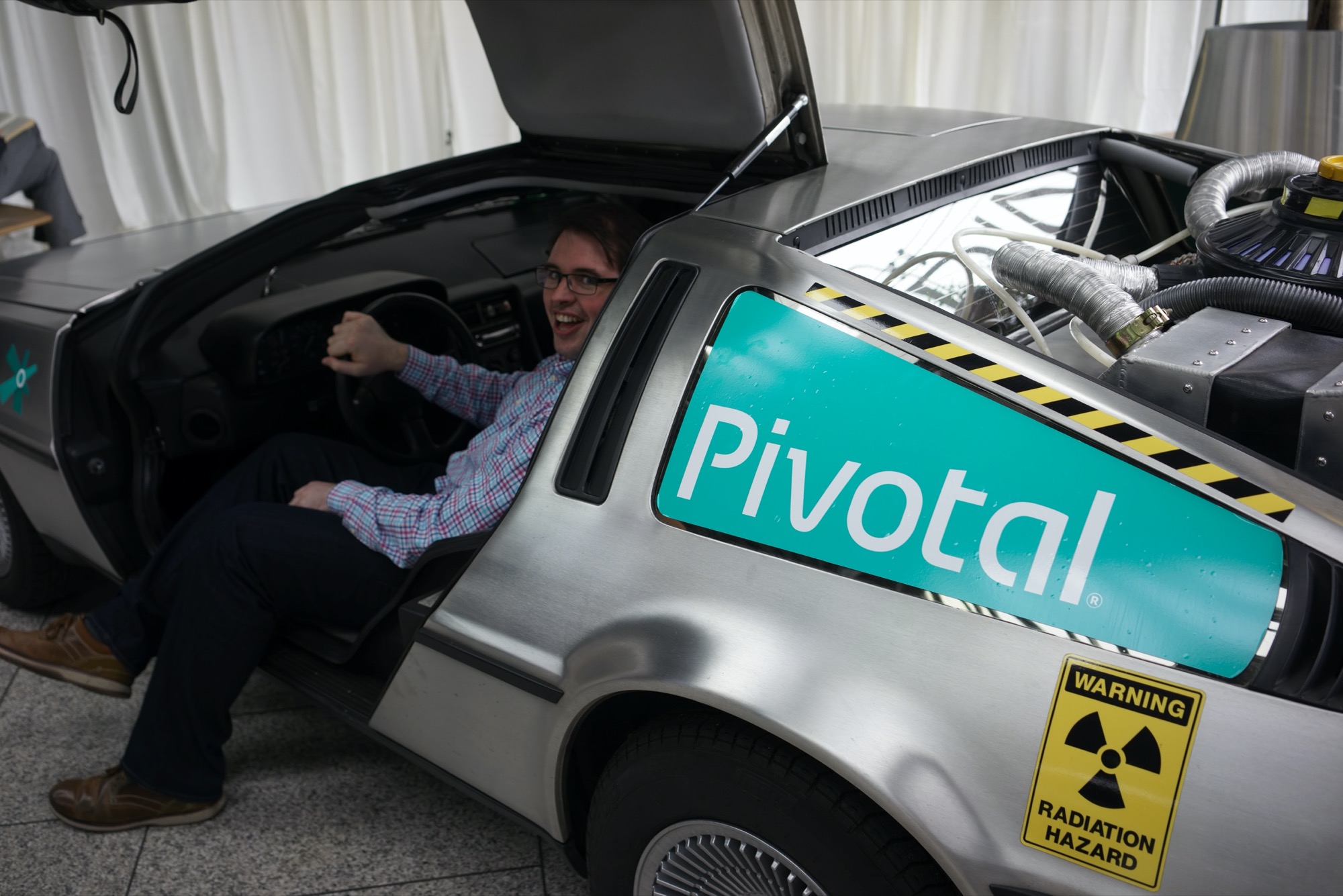 I am particularly excited about what we built & ran as the Pivotal Dublin R&D team in the last few years: from crafting Pivotal's first Kubernetes product (now a central part of VMware's K8s strategy), to developing and teaching a product operations and SRE approach to running a PaaS like Cloud Foundry, to tackling the continuing problem of building secure software supply chains.
Most of all I cherish the time I got to spend with an exceptional group of people. It's a real pity that our time together ended in the middle of the pandemic lockdown. We weren't able to say goodbye to each other or the office in the way I had hoped, but I'm looking forward to seeing how this incredibly talented group spread their knowledge and kindness into startups and tech companies in the Dublin tech ecosystem and beyond.
In another week or so, I'll be starting something new…